Encounters with extraordinary men: Rolf Schmidt & Hesham Gabr
Rolf Schmidt, age: 65. Owner of Sinai Divers and Ghazala Fleet. He is the one who started it all.
Hesham Gabr, age: 56. Owner of the popular award winning Camel Dive Club & Hotel, Chairman of the Chamber of Diving And Watersports (CDWS).
They both played prominent roles in creating one of the most famous, and safest diving destination: Sharm el Sheikh.
– You were within the first pioneers to settle in Sharm el Sheikh. Does Sharm still plot for your happiness?
Hesham Gabr
I arrived in Sharm el Sheikh in the summer 1982, I was a 21 y.o. student of Anthropology at the American University of Cairo. The sea and the desert drove me here and still keep me here since 34 years. Even though nowadays many reasons changed, the amount of happiness this place still offers me is the same of my youth. When I was younger this was the place where I could forget the chaos of a big city just watching the sea. I am still here and this is the only place in the world where I would like to be, waking up every morning with the mountains all around and the fringing reef at my doorstep.
Rolf Schmidt
In 1974 our diving club organized a trip to the Sinai, then still occupied by Israel. We travelled along the coast with VW buses, compressors, tanks and equipment ending up in Sharm el Sheikh and Ras Mohamed. Me and my wife Petra fell for it, and eventually settled down. Sharm is home for us, all our friends live here, I still dive here regularly, the weather is great all year round, and if we want to see our family back in Europe it is just a 5-hour flight. Here we are happy. My wife and I could not imagine to live anywhere else.
– How the presence of the desert influences your daily routine?
Hesham Gabr
Sharm and the desert are essential to my happiness. In the desert I love the way everything changes but its essence. The pink of the sand makes our dawns and sunsets so breath-taking. I love to camp in the canyons between Sharm and Nuweiba with my friends, under billions of stars in the nights. The desert brings me back to the right perspective: it reminds us we have to find time for ourselves. And if we are troubled the desert, incredibly, always has the solution.
Rolf Schmidt
The combination of the Sinai mountains and the deep blue sea fascinated us in the first place and still does. We lived for a short time in the Philippines: it was beautiful, but did not attracted us as much as the Sinai. We visited every wadi of the Sinai desert, I go hiking regularly with the Bedouins in the mountains. The desert here cannot compare to the great Sahara. We travelled many other deserts, like the Namib and Australian desert, but Sinai is special.
– Compared to the early days what really changed in Sharm's waters? 
Hesham Gabr
Not too much, to be honest. Certainly before the mass tourism we sighted more fish and sharks. But the coral, as the human being, is resilient. This Red Sea is still healthy. At Camel Dive Club & Hotel we frequently host researchers from all over the world, and they confirm the good health conditions of this important resource of ours.
Rolf Schmidt
The boom in the late nineties and early 2000 was incredible. A busy centre satisfied up to 150 divers and more per day. New hotels and more diving centres opened every day. That led to overcrowd the dive sites with a big number of boats and divers. The marine life started to suffer. Before that we had more time for ourselves to dive and explore, more time for our guests. Sharm became mainly a beach holiday destination. Surprisingly the reefs themselves are still healthy and even recovered in recent years.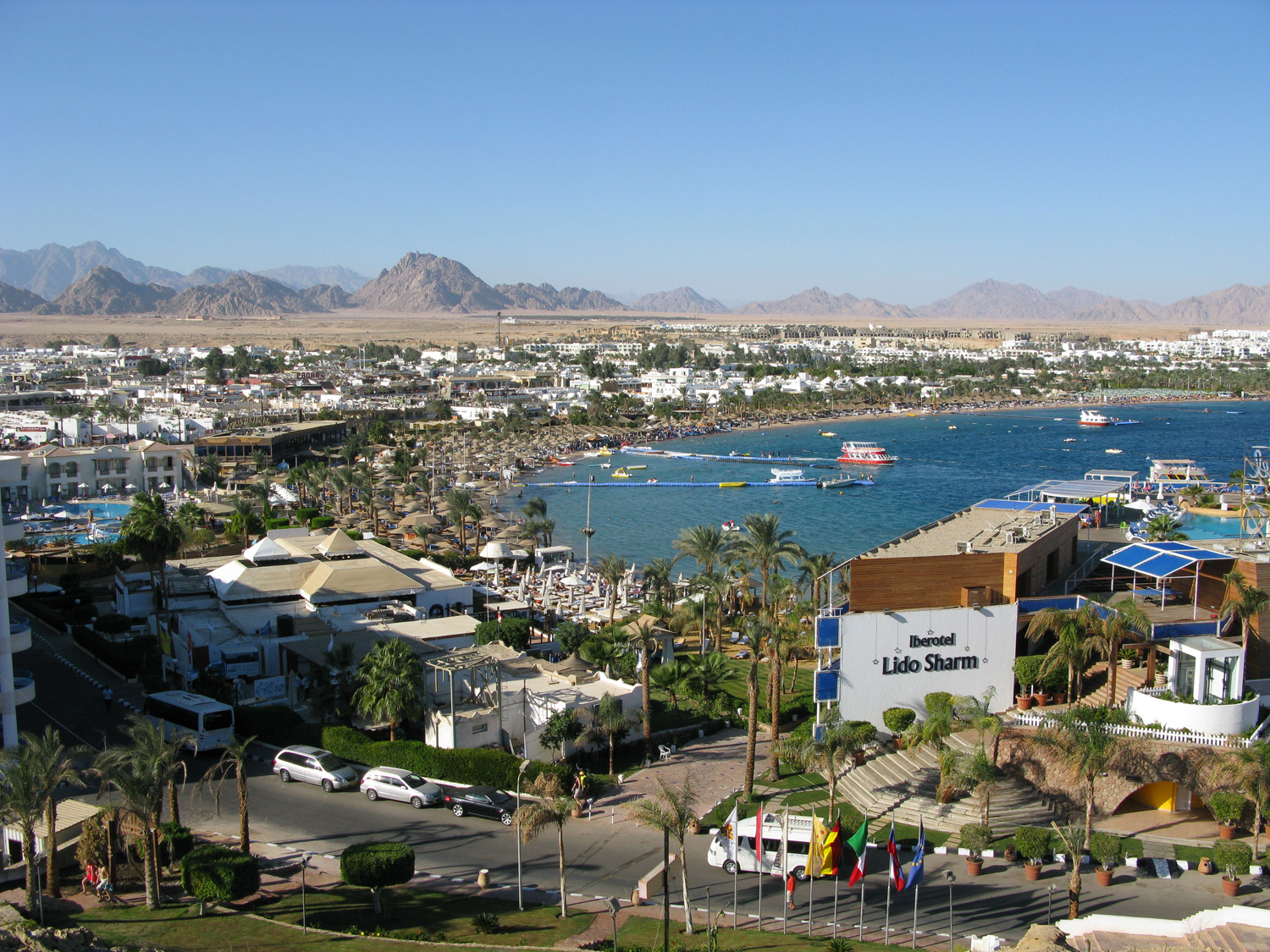 – Diving safety is a very strong value in Sharm el Sheikh diving community and it comes a long way: what is your vision about it?
Hesham Gabr
Safe diving is the only way to dive, as simple as that. We began our diving activity with a complete lack of emergency facilities. This condition forced all of us to set diving safety as an absolute priority. Safety it is not just an aspect of our business, it is an attitude. No other diving destination in the world can be compared to Sharm el Sheikh for number of divers, it is a sort of great lab. And the presence of Dr. Adel Taher and his colleague Dr. Ahmed Saqr, world known experts in diving medicine, put Sharm in a leading position for innovation and skills.
Rolf Schmidt
Safety in respect to diving comes with the standards you apply to your operation. Well trained and professional staff will always teach and guide with high safety standards and your guests will still have great dives. Once DAN Egypt was established we had a great support to implement safe diving.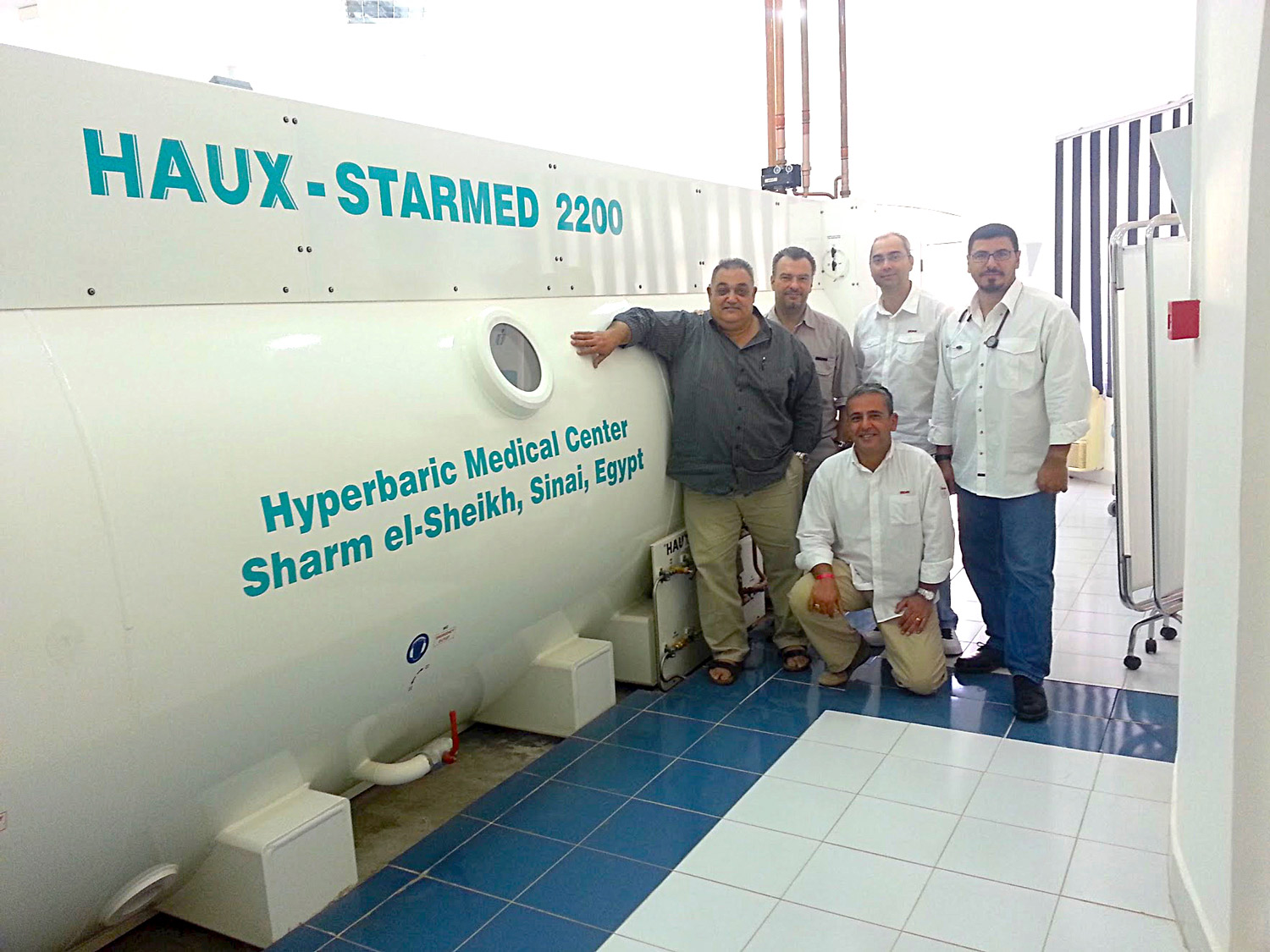 – Your favourite dive site?
Hesham Gabr
It could sound prosaic: Shark Reef, in Ras Mohammed National Park, no doubts. The strong current pumps adrenaline in the veins, and the steep coral wall and all that fishes makes you feel part of the Sea. Marvelous.
Rolf Schmidt
There are a few since they are so different! Sometimes I take my camera and go for a quick dive on our house reef and every summer we take our safari boat and with a bunch of good friends and old clients we dive the still fantastic reefs around Sharm for a week or two.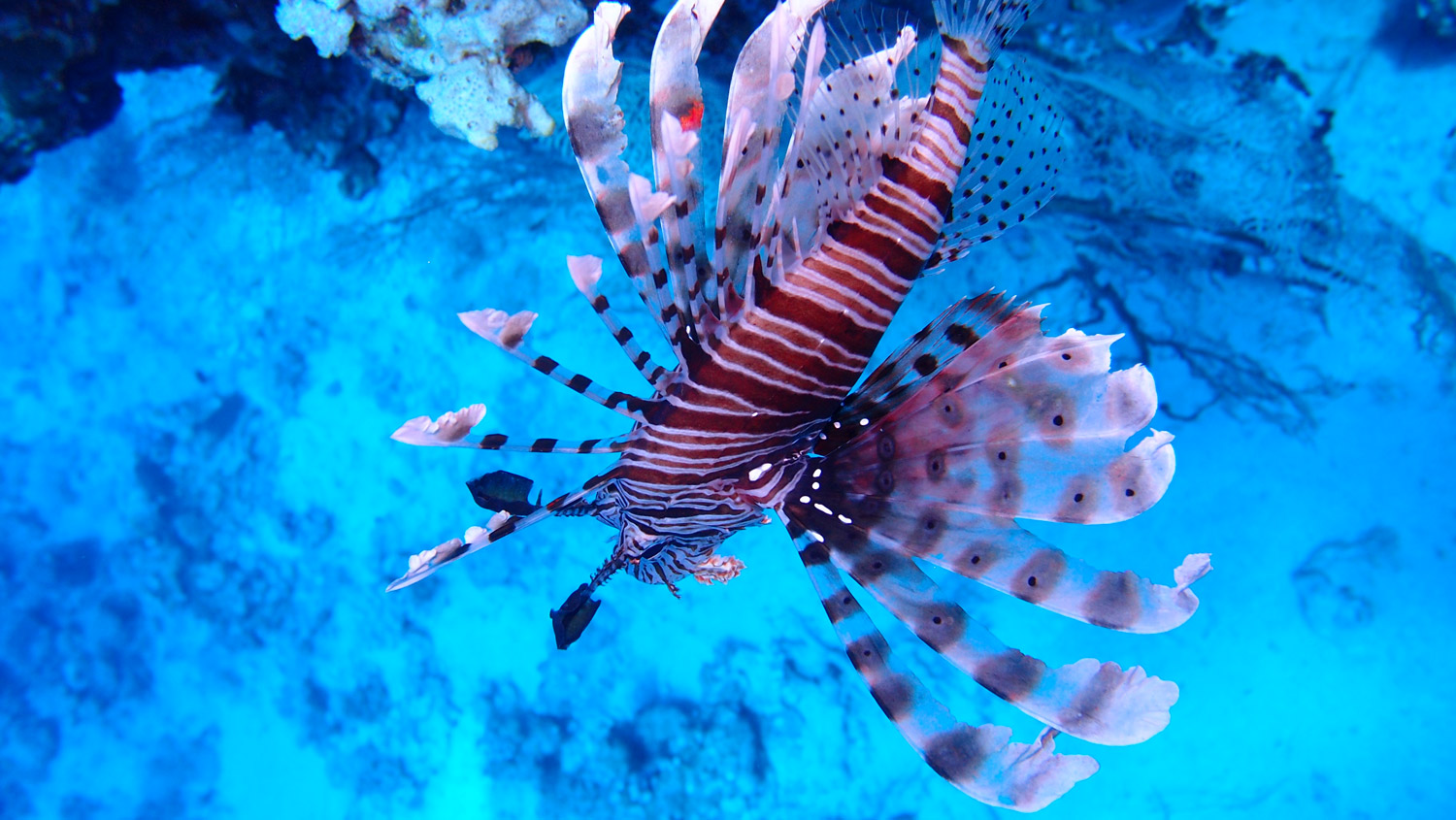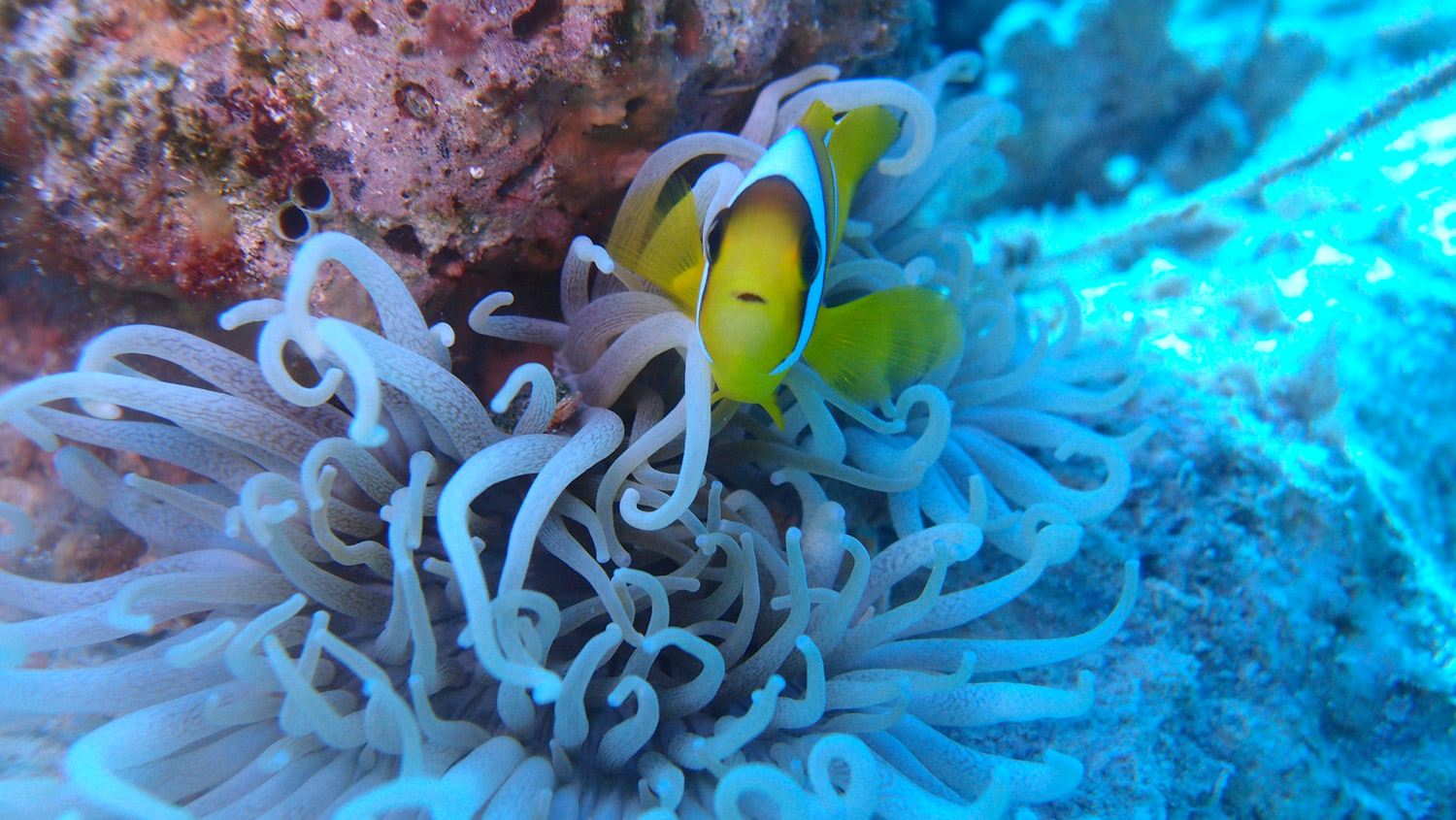 – What do you recommend to divers coming to Sharm for a diving holiday?
Hesham Gabr
My suggestion is to choose wisely, don't shop just for cheapest rates. There are online reviews, videos, social media and web resources you can search to choose the right operators. Also, test your diving centre, ask precise questions, trick them: ask the operators to break the rules and see what feedback you get. Their answers will be indicators to evaluate their professionalism and adherence to safety standards, which is the only way to have a guaranteed fun! See you in Sharm. 
Rolf Schmidt
At the moment we have a lack of direct flights but one can fly here via Cairo or via Istanbul. The ones who like more active and entertaining holiday beside the great diving should think about Sharm el Sheikh. Hard-core and experienced divers should focus on a live-aboard safari. For those who prefer a more individual, laid-back dive holiday with some local experience, Dahab is the destination.
---
Facts and timetable
Hesham Gabr 
1986 – after earning his Bachelor of Arts major in Psychology with Anthropology from American University in Cairo, moved to Sharm el Sheikh and established Camel Dive Club, the first privately owned dive centre in Egypt, the first one managed by an Egyptian and the oldest existing diving brand in Sharm
1997 – building of a 38-rooms hotel for divers with two restaurants, one café and three bars (Camel Bar, The Roof Bar, Terrace Bar)
2008-2011, 2016 – Chairman of the Egyptian Chamber of Diving and Watersports
2009-11 – board member of the Egyptian Tourism Federation
Rolf Schmidt
1974 First experience as tour and dive guide in Sharm el Sheikh
1979 CMAS 3 star Instructor
1982 Diving centre Manager Sinai Hotels and Diving Clubs
1984 Naui Instructor
1987 Opening of the new Ghazala Hotel and Sinai Divers and joining South Sinai Travel as a Partner
1987 Starting to build the Ghazala boats, liveabord safari
1996 Ghazala Voyager started to operate in the south of Egypt St. John's island
1997-2001 New diving centres opened in Sharm el Sheikh, Hurghada and Dahab
2007-2009 Diving centres and Resort opened in Marsa Alam and Aqaba, Jordan